About Us
We Are Helping People to Reach Their Customer Since 2018
Aspirentech Business Solutions is a Digital Marketing and web development company located at Chennai & Krishnagiri. We provide best in class services regarding Digital Marketing, Web Development, Graphics Designing and Software Development.
ABS was founded with a vision in providing simplified solutions for complex global business and requirements. We believe that by developing modern, advanced IT solutions, and acting together with our clients, we can significantly improve the quality of life for many business.
We follow a simple work philosophy:
Think Big - Start Small - Scale Fast
Highest Standards of Quality
Personalized Attention
Results focused Innovation
Exceeding Client Expectations
What Our Client Say About Us
In promotion and advertising, a testimonial or show consists of a person's written or spoken statement extolling the virtue of a product. The term "testimonial" most commonly applies to the sales-pitches attributed to ordinary citizens, whereas the word "endorsement" usually applies to pitches by celebrities.
"The team at Aspirentech is incredibly knowledgeable when it comes to digital marketing and Branding services. They helped us achieve a great number of monthly sales and we are extremely pleased with the result. Thank you!!"
Pretty much impressed with their overall knowledge of growth marketing. The site looks out of this world and I'm very much gratified with their work so far. Looking forward to working together in the future.
They made a video for our Shopify app and followed our all instructions. We are very happy to have them on this project. We will use them in future for our next videos too. Highly recommended!
Our Team
Awesome Team Members
Behind the Great Success of Aspirentech They Playing Role
Karthika
Digital Marketing Executive
Jagan Dev
Full Stack Developer
Surya Prakash
Front End Developer
Rajkumar
Marketing Executive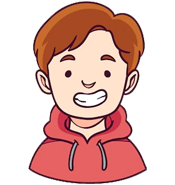 Sridhar
Sr. UI/ UX Designer
Poovendhan
UI / UX Designer
Who are Happy With Services and Work
Seamlessly administrate synergistic growth strategies and collaborative markets. Globally empower inexpensive infomediaries after sustainable mindshare. Phosfluorescently brand professional collaboration and idea-sharing without principle-centered interfaces.